Vicious Fae
by Caroline Peckham & Susanne Valenti
(Ruthless Boys of the Zodiac, #3)
Kindle, 678 pages
Published:  February 21, 2020
Genre: Fantasy, Faeries, Magic, Urban Fantasy, Reverse Harem, Romance
Rating: 5/5 stars
There's more to my brother's murder than I realised…
Shadows in the halls, mysteries lurking around every corner.
Whoever killed him is covering their tracks well.
And now I'm walking a dangerous line between getting close to the four kings for information and wanting to crawl deeper under their skin for my own desires.
I can't trust anyone.
I can't let my guard down.
And I must keep the urges of my body separate from my heart.
But I'm starting to break all of my own rules.
I just hope I'm not falling for my brother's killer.
This is a reverse harem series set in the world of Zodiac Academy four years before the Vega Twins were Awakened. Expect some character cross-over, dark and hot romance, and a twisted murder mystery which will leave your head spinning.
---
~Review~
---
This was my favorite installment of the Ruthless Boys of the Zodiac so far. It had the perfect seamless mix of action, story development, filler and relationship building which gives it an edge over the two previous books.
The authors have completely done it again. They are absolutely amazing with their writing. They write in a way that just captures you from the very first page and doesn't spit you out until well… never. You are still so invested even when it is over. They have created such an amazing world with characters you fall in love with instantly.

Elise continues to investigate her brothers death. The growth of the characters as individuals and in their various inter-connecting ways is so well done it shows how great these authors are in their craft.
And yes, of course the cliffhanger, these two authors definitely know how to keep their readers hanging in suspense for the next book! This book is absolutely fantastic, exciting, thrilling, terrifying, and addicting. It will leave you wanting more! The characters are complex and the storyline is great!
I can't wait for the next book, Broken Fae!😍
 I highly recommend it!
*a copy was provided by the authors for review purposes*
---
Zodiac Academy
Zodiac Academy: Origins of an Academy Bully | Review
Zodiac Academy: The Awakening | Review
Zodiac Academy: Ruthless Fae | Review
Zodiac Academy: The Reckoning | Review
Ruthless Boys of the Zodiac 
Dark Fae | Review
Savage Fae | Review
---
~Author Bio~
---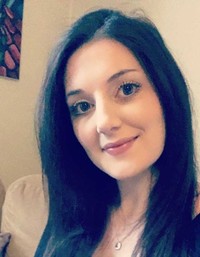 Caroline Peckham is the author of The Rise of Isaac Series and upcoming V Games Trilogy.
Caroline lives in the south-east of London with her best friend and a little rescue cat. When she's not writing, she's binging Netflix shows, going to the gym or at the pub pretending to be cool.
She adores her fans and loves to hear from them personally. She'd love for you to reach out to her on Facebook, Instagram and Twitter!
Twitter | Facebook | Website | Goodreads
~~~
Susanne Valenti lives in Kent, England with her husband Richard and their daughter Riley and son Roman. She has two cats and has worked in animal rescue as well as the family business. She enjoys all things fictional and wants to create stories that give the reader a real sense of love, friendship and adventure with a good twist of the unknown thrown in.
~~~
Happy Reading!
~~~